Jul – Aug – Sep 2020
Dear Friends
Summer has arrived! Even though we had an overabundance of rain in spring I hope we do not have drought for the summer. Our lawn has been covered with little white wildflowers. Some have purple borders and are so pretty and now the summer flowers are blooming and the blackberries are beginning to ripen. A few years ago, we had a Red Bone Hound crossed Boxer named Della. She loved to romp through the flowers sniffing and playing. She almost wiped out the rabbits and squirrels, but she was fun to watch. Laura used to feed the squirrels so she could watch them through the widow from a room in our home where she worked. We miss her so much and cherish her memory. Like Les and I, Laura was an animal lover. The dogs we have now are Cindy, an old black Lab who is a constant companion to Les, and Sara, a younger yellow Lab who drives Cindy crazy most of the time. Fortunately, they both love our orange cat, Willie. Willie is the nicest cat we have ever had and is special to us. Pets make good company! – Iris
---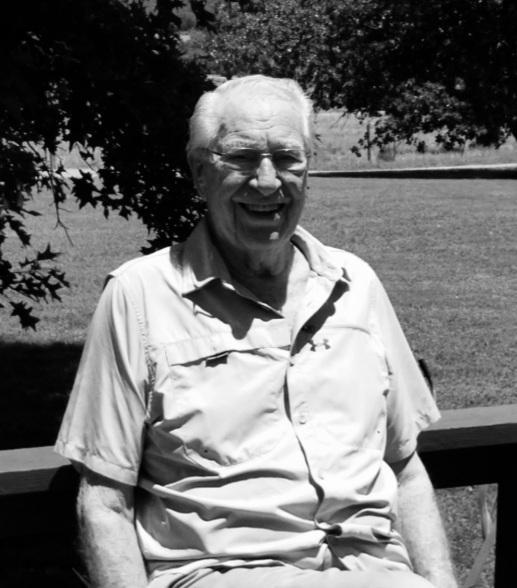 Les celebrated his 93rd birthday on June 6th "Thank you for all the gifts, cards, letters and messages. Each one was read at least twice! The communication and prayers, keep me going strong!"
---
What in the World
I am going to use this section of yet another newsletter on rightly dividing before moving on to another subject, because I continue to get the question, "What do you mean by Rightly Dividing?" A good Biblical comparison is found in Israel's approach to God for salvation in Exodus 40 versus Paul's gospel in I Corinthians 15:1-4. In Exodus we have an altar, animal sacrifice, and an instrument for carrying it out. By contrast, the simple plan of salvation for us today is found in I Corinthians, the belief in the death, burial, and resurrection of Jesus Christ.
For another example in closer proximity, read Peter's gospel for Israel in Acts 2:38 Then Peter said unto them, Repent, and be baptized every one of you in the name of Jesus Christ for the remission of sins, and ye shall receive the gift of the Holy Ghost. Compare again to Paul's Gospel to the church today, I Corinthians 15:1-4 Moreover, brethren, I declare unto you the gospel which I preached unto you, which also ye have received, and wherein ye stand; By which also ye are saved, if ye keep in memory what I preached unto you, unless ye have believed in vain. For I delivered unto you first of all that which I also received, how that Christ died for our sins according to the scriptures; And that he was buried, and that he rose again the third day according to the scriptures: You cannot mix these! This is rightly dividing according to II Timothy 2:15!!
[For the previous discussion on this topic, see the first quarter newsletter.]
---
The question we have been asked the most over the past few months is "what does Les think about Covid19?" Even though we hope and pray the worst is behind us, we will still address the topic as it has certainly affected the world like nothing we have seen in recent years. First, we want those of you who have lost loved ones, been sick, lost income, retirements (the list goes on) to know that you have been in our prayers. We know many have been cut off from family, friends, and church functions, perhaps unable to be with loved ones in nursing homes or hospitals. Through all of this, God's work is being done and many who have rejected are now seeking. Since the fall of man, there have been numerous plagues on earth that have taken the lives of large portions of the population. However, we have never seen a response quite like this one. While some fear this is the beginning of tribulation, those of us who study our Bibles (especially if you rightly divide) know that the Body of Christ will be removed before the tribulation begins. As Les has said in the past, we may experience some hard times before the Rapture. The church may see persecution. But we will not have to take the mark of the beast. We have no reason to fear the Antichrist. I Thessalonians 5:9 tells us that we are not appointed to wrath. When the Body of Christ is taken up in the Rapture, will the unsaved on Earth attribute the missing people to something like a global pandemic? It is possible. The escalation of weather events, pandemics, technology advancement, globalism, ethnic division, and many other things (including conspiracy theories) could all be blamed for what we see as our Blessed Hope. We must realize that God remains in control and it is all part of His greater plan. Wherefore comfort one another with these words.
---
Please be in prayer for our nation
Things are looking bleak and there is no shortage of hatred and dissonance in the world right now, but here is some good news for all of us:
For all have sinned, and come short of the glory of God – Romans 3:23
For the wages of sin is death; but the gift of God is eternal life through Jesus Christ our Lord. – Romans 6:23
For God so loved the world, that He gave His only begotten Son, that whosoever believeth in Him should not perish, but have everlasting life. – John 3:16
Moreover, brethren, I declare to you the gospel which I preached unto you, which also ye have received and wherein ye stand; by which also ye are saved, if ye keep in memory what I preached unto you—unless ye believed in vain.  For I delivered unto you first of all that which I also received, how that Christ died for our sins according to the Scriptures, And that He was buried, and that He rose again the third day according to the Scriptures – 1 Corinthians 15:1- 4
For I am not ashamed of the gospel of Christ, for it is the power of God unto salvation to every one that believeth… – Romans 1:16ab
But what saith it? The word is nigh thee, even in thy mouth and in thy heart; that is, the word of faith which we preach; That if thou shalt confess with thy mouth the Lord Jesus, and shalt believe in thine heart that God hath raised Him from the dead, thou shall be saved. – Romans 10:8-9
If you want to see our country and our world healed, we have no place to begin other than putting our faith as individuals in the saving message of this saving Gospel. There is no hope for our world outside of the hope that is found in Christ Jesus.
---
Office Note
It seems as though we are always thanking you for your patience, and we are doing so again.  Although we never closed the office, we did have to alternate our hours for a while during the height of the virus outbreak. Unfortunately, fewer people in the office caused delays in orders and more difficulty in reaching us on the phone. For now, we are back to business as usual.
On the flip side! Being furloughed or working from home, unable to be out and about has resulted in more people finding the program. What could be a better opportunity to get the attention of those seeking Biblical truth than these uncertain times? To all the new viewers, we say welcome and we pray that you continue to be blessed by Through the Bible in the days ahead.
We are removing the S-4 Mountains of Israel book from our product list. We recently learned that it is no longer available from the publisher. There are still a few options online to purchase that book.
We pray you have a peaceful and happy summer!
---
Happy 67th Anniversary Les & Iris!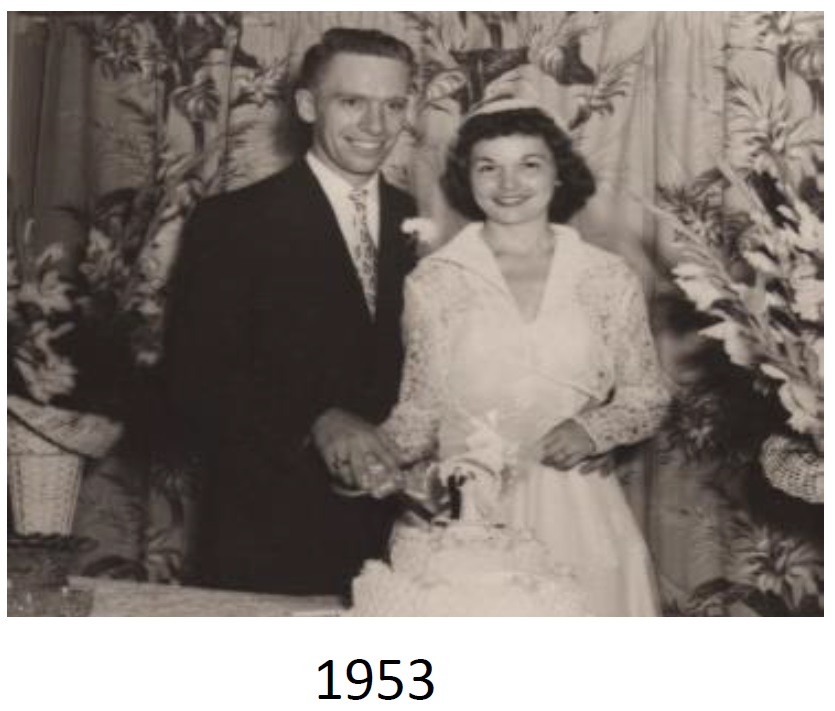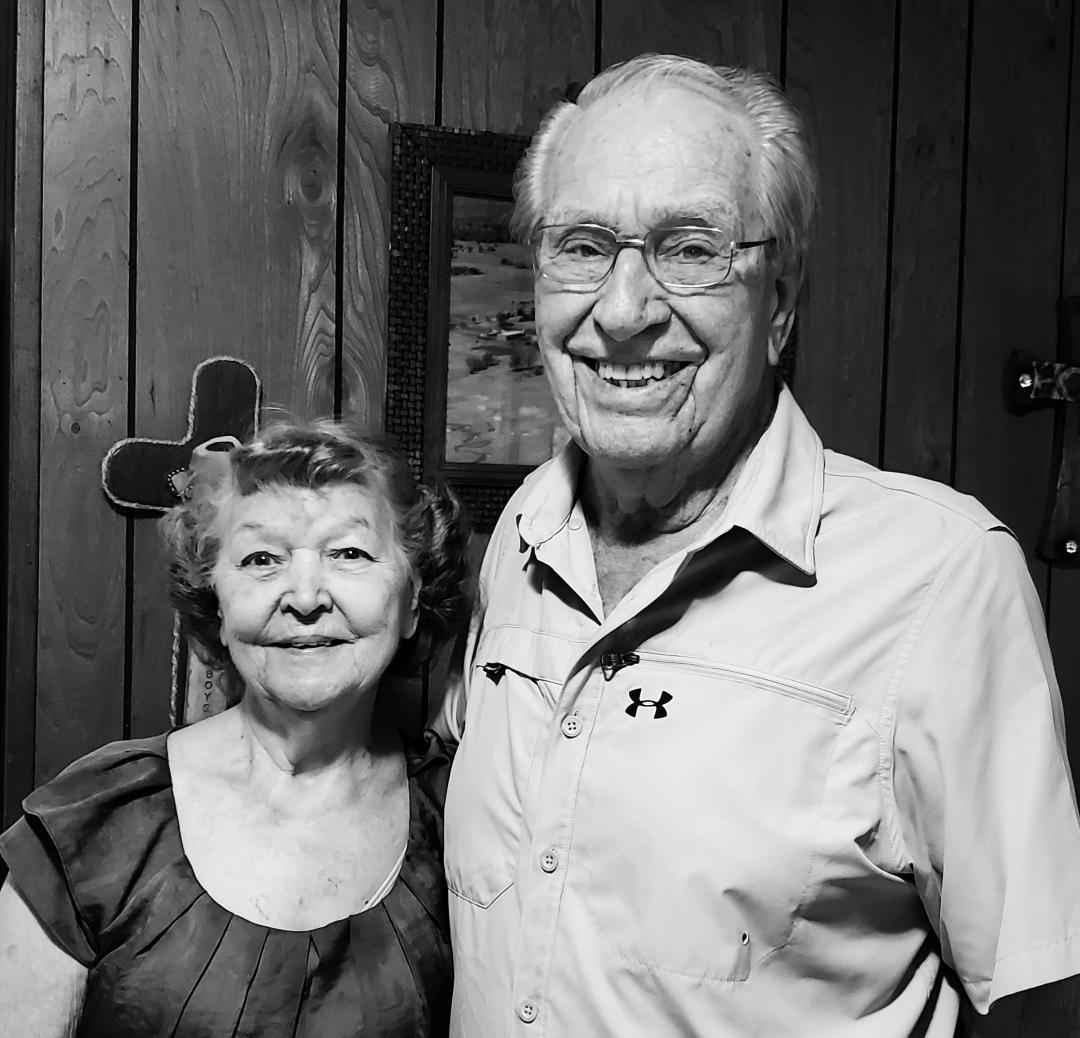 ---
Iris's Recipe Corner
Yummy Pound Cake
1/2 pound (2 sticks) butter, plus more for pan
1/2 cup vegetable shortening
3 cups sugar
5 eggs
3 cups all-purpose flour, plus more for pan
1/2 teaspoon fine salt
1/2 teaspoon baking powder
1 cup milk
1 teaspoon vanilla extract
Preheat oven to 350 degrees F. With a mixer, cream butter and shortening together. Add sugar, a little at a time. Add eggs, 1 at a time, beating after each addition. Stir dry ingredients together in a bowl and add to mixer alternately with milk, starting with the flour and ending with the flour. Mix in vanilla. Pour into a greased and floured pan and bake for 1 to 1 ½ hours, until a toothpick inserted in the center of the cake comes out clean. Enjoy!
---
Les Feldick Ministries 30706 W. Lona Valley Rd., Kinta, OK 74552
1-800-369-7856 or 918-768-3218